Permanent Make-up
Permanent Make-up/ Cosmetic tattooing – Lasting eyeliner, perfectly placed brows, luscious lips that will never smudge or smear. Feathering, Hairstrokes, and Microblading are the most popular eyebrow treatment all giving the same look and a more natural Eyebrow.
Permanent Make-up is used to improve appearance due to the effects of aging, diseases (such as alopecia totalis), and facial hair loss due to chemotherapy. It is also used to restore or enhance the breast's areola, after breast surgery and can disguise scars and white spots in the skin such as in vitiligo.
Also known as cosmetic tattooing or micro-pigmentation, applying permanent make-up is a specialised cosmetic technique which uses fine tattooing to implant natural pigments into the skin, permanently enhancing the shape and colour of the skin.
Commonly applied to eyebrows, eyelids and lips the result produces a defined shape and richer colouring of the facial feature, in much the same way, eyeliner, brow liner and lipstick does.
Tattooing Removal is also available for small tattoos and old shaped eyebrows that need a freshen up and reshape.
Eyebrow – Hairstrokes/ Feathering permanent make-up.
before and after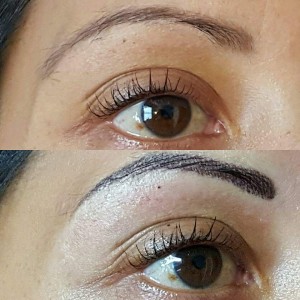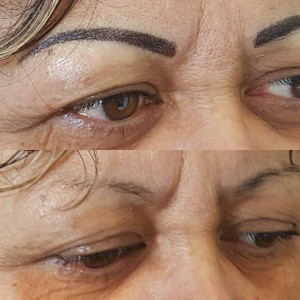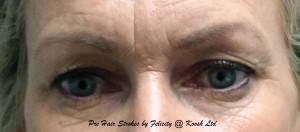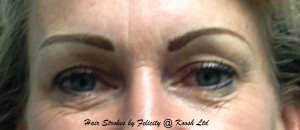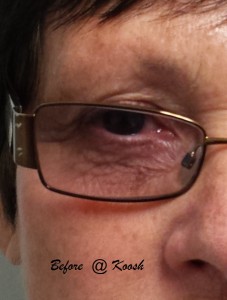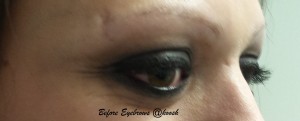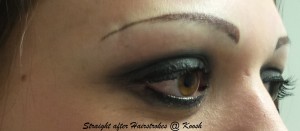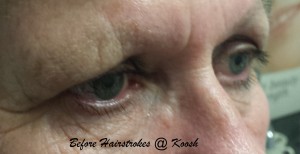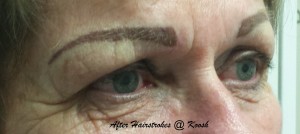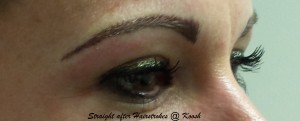 Eyebrow – softblend/block colour
before and after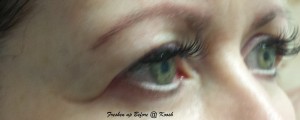 Freshen up and Touch ups
At Koosh we are very happy to help with any adjustments and colour changes.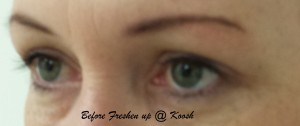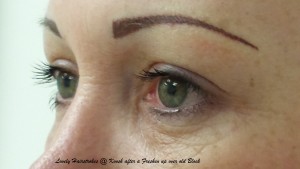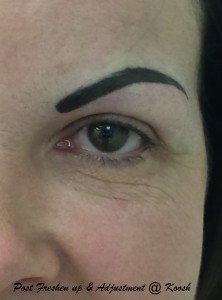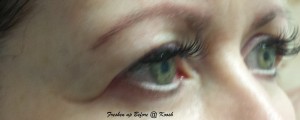 Eyeliner
before and after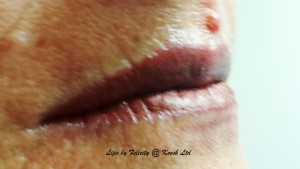 Natural Lip Blush[/caption]
Nipple pigmentation
before and after
Tattooing removal & Freshen up or re-shaping
Using a fantastic product that is tattooed into the old pigment or ink and draws the colour out. It is one of the only true tattoo removal alternatives to laser, with the added benefits that it will remove all colours, needs less treatments than laser and is less painful and cost effective.
Then we can either re-shape or adjust the eyebrows. This product can be used in other areas but only in a concentrated small area. Price for removal is per treatment as it depends on time and amount of pigment or ink to be removed.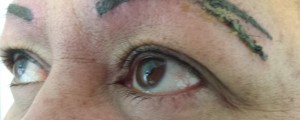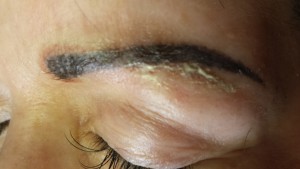 Removal and adjustment
Before and after one treatment this was a three week process.
Felicity is Internationally Certified (SPCP) American and uses the best and safest organic pigments from America the (FDA approved).
Specialty numbing products are applied to the treatment area to make the procedure as pain free as possible.  A high standard of hygiene is adhered to when preforming all treatments.