MEDICAL TATTOOING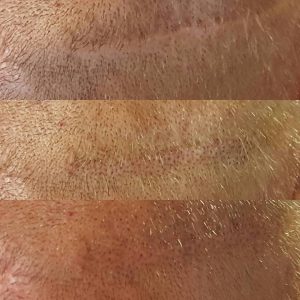 Perfect for:
Scars
Acne scars
Burn scars
Stretch marks
Fine lines & wrinkles
Pigmentation
Skin rejuvenation of the face, neck and décolletage
Improving the look of the areola area after mastectomy reconstruction
SCALP TATTOOING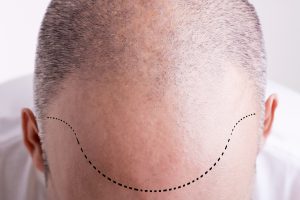 Top view of a men's head with a receding hair line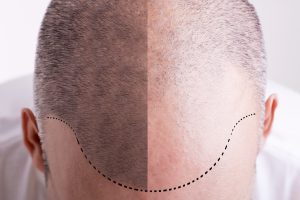 Top view of a men's head with a receding hair line – Before and After
Scalp Micro Pigmentation (medical hairline tattoo) is the ultimate in non-surgical female and male scalp tattooing. An incredible life changing treatment where pigments are applied at the epidermal level of the scalp to replicate the natural appearance of real hair follicles or strands.
Rejuvi is one of the only true tattoo removal alternatives to laser, with the added benefits that Rejuvi removes all colours, needs less treatments than laser and is less painful.
BREAST AND SCAR CAMOUFLAGE
Breast tattooing is the final procedure after breast re-construction weather it is the Areola, nipple or the scarring left from the operations.
The purpose of Scar tattooing is to disguise a scar or skin area that is missing pigment or colour through placing pigment into the skin to match the natural skin colour.