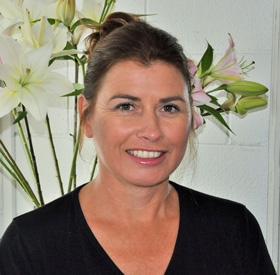 Koosh is based in the lovely coastal suburb of Ahuriri, Napier, Hawke's Bay also mobile to Waipukurau in Central Hawkes Bay and Palmerston North, Manawatu, Gisborne, New Zealand.
Koosh Limited was established in 2006, owned and managed by Felicity Simpson, its reputation is built around exceptional client care. Felicity is highly qualified therapist with 15 years' experience. She is extensively trained in all aspects of beauty therapy, performing classic beauty treatments as well as specialised facial treatments. Felicity is Internationally Trained in all Permanent Make-up from Hairstrokes/ Feather and soft block of eyebrows to Eyeliners and Areola/ Scar and Scalp tattooing.
Understanding how cancer treatments can leave women feeling less feminine Felicity can help you regain your muliebrity through cosmetic tattooing. Permanent make-up and Micro pigmentation is used to define eyebrows hair strokes and feathering, apply re-pigmentation to nipples and enhance lip blush.
Committed to providing outstanding customer service, quality treatments she using only international salon standard products including Skeyndor skincare and FDA approved America the pigments.
Professionally trained and certified in SPCP (American) Permanent Make-up, your health, safety and hygiene are paramount, with new sterilized, disposable needles are used for each treatment.
Whether you want to actively improve the health and appearance of your skin, or just want to spoil yourself with a beauty treatment contact Felicity at Koosh today to make an appointment 0275 416 240.